HEAD OFFICE ADDRESS
Enerpro Systems Corp.
351 Bewicke Avenue,
North Vancouver, British Columbia
Canada V7M 3E9
T: 604-982-9155
F: 604-982-9166
Free: 1-877-982-9155
Client: UBC Properties Trust, Vancouver, BC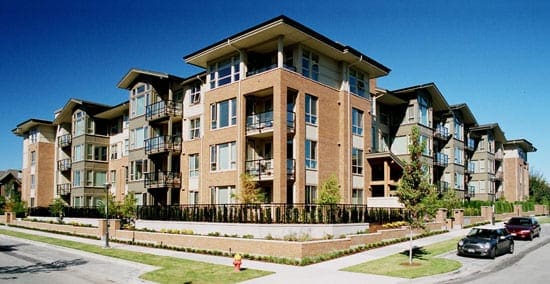 Project Description:
Clement's Green is an innovative, four-storey, 74,400 sq. ft., 55-unit residential condominium development undertaken by and for staff and faculty at the University of British Columbia. It was the first green building on the UBC Campus.
Completed Aug 2006
Sustainability Rating:
REAP Silver
Sustainable Design Highlights:
Exemplary energy performance including use of geothermal energy for hot water; water efficiency measures, water efficient fixtures and rainwater sensors on landscape irrigation.
Enerpro iEMS:
Boiler room control system and DHW metering. Enerpro monitors and controls boiler room operation. DHW temperature is controlled based on building profile. Temperature setpoints for Geothermal and boiler loop are set to optimize energy usage.
Energy Savings:
3 Year Results:
GAS CONSUMPTION REDUCED: 53%
GHG EMISSION REDUCED: 63.9 TONS ANNUALLY
DHW CONSUMPTION: 54% (below the national average)
Download a more detailed case study