HEAD OFFICE ADDRESS
Enerpro Systems Corp.
351 Bewicke Avenue,
North Vancouver, British Columbia
Canada V7M 3E9
T: 604-982-9155
F: 604-982-9166
Free: 1-877-982-9155
Client: UBC Properties Trust, Vancouver, BC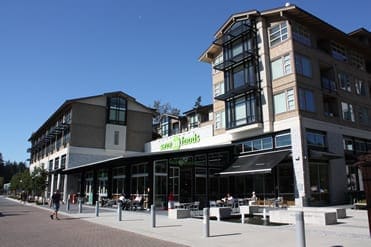 Project Description:
Mixed Use – Commercial/ Residential
51 units – 4 floors
77,302 sq.ft.
Completed Summer 2009
Sustainability Rating:
REAP GOLD
Sustainable Design Highlights:
Enerpro's iEMS (Integrated Energy Management System) contributed to the REAP gold rating obtained by Granite Terrace. This mixed use building includes a waste-heat recovery system that enhances the ability to save energy costs and greenhouse gas emissions.
Enerpro iEMS:
Digital boiler controls and pay per-use domestic hot water (DHW) metering are key strategies used to achieve the energy cost savings at Granite Terrace. The building's DHW temperature is controlled remotely using building profile data.
Energy Savings:
GAS CONSUMPTION REDUCED: 53%
GHG EMISSION REDUCED: 63.9 TONS ANNUALLY
DHW CONSUMPTION: 54% (below the national average)
Download a more detailed case study